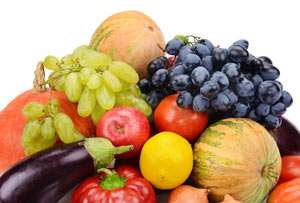 Have you noticed that the days are getting briefer? Sunlight is in shorter supply as fall begins to give way to winter, and that can lead to depression and less healthy eating. Comfort foods that are high in fat and carbs might seem like the best way to go. Our evolutionary urges might be telling us to conserve fuel for the coming hard times of cold and scarce food supplies.
Don't worry, we have some tips and food recommendations that will help you fly through the fall and winter seasons without falling off of your healthy eating plan.
Grapes
Grapes are actually part of the berry family and, like all berries, they are loaded with nutrients and phytonutrients that are important for good body function. Phytonutrients are chemicals that provide plants with protection and disease-fighting abilities. They've been shown to benefit humans in similar ways. Grapes have properties that can help accomplish the following: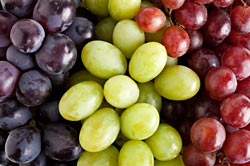 Decrease your cancer risk.
Protect your heart.
Decrease the risk that you will develop high blood pressure.
Help you with maintaining healthy bowel movements.
Aid in maintaining your bone health.
One of the important phytonutrients present in grapes is quercetin. It has been shown to be a powerful antioxidant, fighting the free radicals that can cause disease in our bodies. You can learn more at quercetin.com.
Eggplants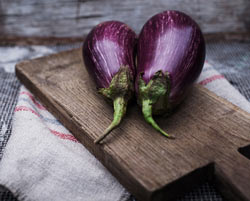 Another berry that provides outstanding health benefits is the eggplant. Generally thought of as a vegetable because of their savory taste, eggplants are actually fruit, and they are considered to be a berry, just like grapes.
Eggplants also contain many nutrients and phytonutrients that are beneficial to maintaining or achieving good health. One phytonutrient family they are loaded with are the anthocyanins. These are known to reduce the risk of heart disease when they are consumed at least three times a week. You can also find anthocyanins in blueberries.
Polyphenols, another family of phytonutrients that is present in eggplants, and anthocyanins both have antioxidant properties that can neutralize free radicals in the body. Reducing free radicals can decrease the risk of developing cancer and other degenerative conditions such as Alzheimer's disease.
Many of the nutrients and phytonutrients that are beneficial for health in both grapes and eggplants are present in their skins, making it important to eat them as well.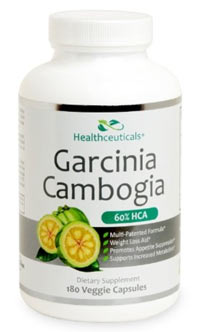 If you're looking for an interesting, unique, and delicious way to prepare eggplant, take a look at our Spicy Chinese Eggplant recipe.
Garcinia Cambogia
If you are eating your grapes and eggplants and still feel a bit depressed because it's winter, and the sun is only making an appearance for short periods of time, consider adding a garcinia cambogia supplement to your health regimen.
A good garcinia cambogia supplement can help curb your appetite and promote healthy serotonin levels, which can help you feel better. This added boost may be just what you need to beat the winter blues and keep up with your health and fitness routine until spring.
You May Also Like These Articles/Recipes:
Quick and Light Thai Pumpkin Soup
Turmeric Fried Egg with Toasted Farro
Extending Ground Beef: How to Stretch Hamburger to Save Money
Extending Ground Beef II: Stretching Hamburger to Save Money--and Calories!
14 Surprising Health Benefits of Sleep
Asparagus and Avocados: A-List Appetite Pleasers