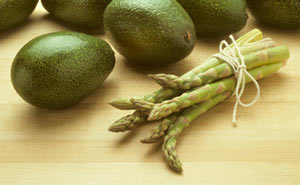 We've made it through the worst of winter, and spring is showing signs of sprouting. Our palates are starting to crave the taste of all the lovely fruits and vegetables that summertime will deliver. For many areas, fresh asparagus will make its debut in late spring. California's avocados are going strong now, as well. Together, these two tasty, nutritional foods can help satisfy your desire for something special before the summer foods arrive.
Health Benefits of Asparagus
Asparagus is easy to prepare and delicious as a side dish. It can also be baked into lasagna or added to spaghetti sauce for a surprising burst of extra flavor. Serve it chopped up in an omelet or let the kids eat it as a fun finger food. Asparagus is an excellent source of fiber, folic acid, vitamin C, asparagine, chromium, and a host of antioxidants.
Fiber is essential for a healthy digestive tract and to feel full longer in order to decrease the urge to snack or overeat.
Folic acid, or folate, is an important nutrient for expectant mothers. It can reduce the risk of many types of birth defects. Taking in recommended amounts of daily folate has been linked with a decreased risk for certain cancers such as breast and colon cancer and may even fight depression.
Vitamin C is important for healing skin and cartilage wounds, fighting dangerous free radicals in the body, and helping to boost the immune system.
Asparagine is an amino acid that helps maintain good nervous system function.
Chromium helps the body carry glucose into the cells where it can be used for energy.
Antioxidants are substances that help bind and eliminate free radicals from the body. Free radicals are the result of normal and disease-induced cell damage and death, and if they aren't neutralized, they can lead to inflammation and disease.
To get the greatest health benefits from your asparagus, prepare it by stir-frying, roasting in the oven, or grilling. Boiling and, to a lesser extent, steaming, releases many of the nutrients out of the asparagus and into the water.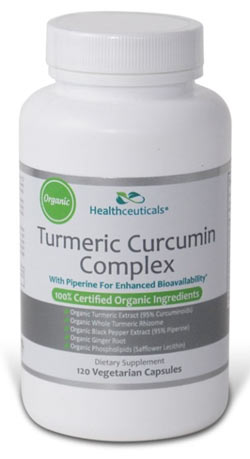 Health Benefits of Avocados
Many people who are trying to lose weight avoid avocados because they are high in fat. This is a mistake because the type of fat present in this lovely green fruit is monounsaturated, so it's a healthy kind of fat for your body and can aid in decreasing cholesterol. It also helps your body better use the fat-soluble vitamins that you consume. Not only do avocados provide healthy, heart protective fat, they also contain high levels of fiber, folic acid, and vitamins K and C among other nutrients.
Fiber is vitally important for a healthy digestive tract. Without proper bowel movements, toxins can remain in the body rather than traveling out with the stool.
Folic acid, or folate, is important for pregnant mothers, to combat certain conditions in the newborn such as neural tube defects.
Vitamin K aids in proper blood clotting.
Vitamin C helps treat skin conditions, repair cartilage, and boost the immune system.
Omega fatty acids and other components in avocados have been linked to decreased joint inflammation and increased cartilage health. This can be especially helpful for those who suffer from arthritis.
Guacamole is a common way to consume avocado, but this fruit is extremely versatile and can be prepared in infinite ways. Mashed, it provides a great alternative to mayonnaise on sandwiches. Chopped, it is delicious on top of many types of salad. You can even use it as a bowl for your tuna salad to create a healthy lunch option like we did in this recipe: "Tuna-Stuffed Avocado."
You May Also Like These Articles/Recipes:
How to Maximize the Health Benefits of Garlic
Properly Preparing Tofu: How to Press Tofu without a Tofu Press
Weight Loss: 90% Kitchen, 10% Exercise, 100% Healthy
Maintain a Healthy Gut for Healthy Weight Loss
Lemons and Artichokes: Underused Superfoods
Kale and Blueberry: September Superfoods