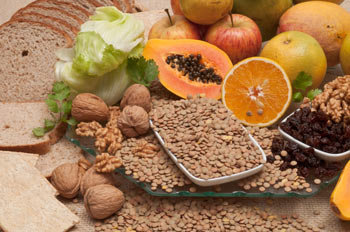 We hear a lot about fiber in relation to healthy eating and losing weight. Many people know that fiber can be important for weight loss, but it may not be clear exactly why.
Let's explore fiber and its role in your digestion, health, and weight loss efforts.
What Is Fiber?
Fiber is a carbohydrate that is not digestible by humans; our digestive enzymes can't break it down. Therefore, it moves through the stomach and intestines without changing very much.
Fiber is present in foods such as fruits, vegetables, legumes, and whole grains.
There are two types of fiber: soluble and insoluble. Soluble fiber is dissolvable in water, while insoluble is not. Many times, foods contain both types of fiber.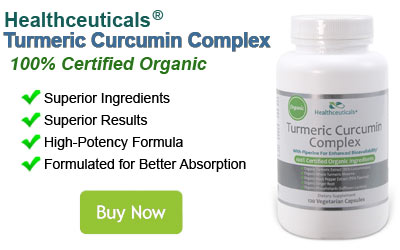 Can Fiber Help You Lose Weight?
Studies indicate that increasing the fiber content of your diet can help you lose weight (Yunsheng Ma, et al., 2015). Many experts recommend that adult women get 25 grams and men get 38 grams of fiber per day. But how does fiber do its work of aiding in weight loss?
Soluble fiber serves as a prebiotic. Soluble fiber, the type which dissolves in water to create a gel-like substance, acts as a prebiotic. This means that it feeds the healthy microbes in your intestinal tract, which is crucial for many aspects of health. In fact, scientists are learning that healthy gut flora has an impact on everything from weight loss (Emmanuelle Le Chatelier, 2012) to mental health (G. De Palma, 2015). Find out more about gut bacteria and weight loss here: "Maintain a Healthy Gut for Healthy Weight Loss."
Soluble fiber helps you feel full. Soluble fiber such as that found in cucumbers, blueberries, legumes, and nuts helps you feel fuller for longer because it slows down your digestion. This filling effect can help you take in fewer calories. The more viscous a particular type of fiber is (the more it takes in water and becomes gel-like), the more it decreases appetite. One highly viscous type of fiber is glucomannan, which is available as a supplement or in the form of shirataki noodles.
Soluble fiber helps control your blood sugar levels. When soluble fiber dissolves into a gel-like mass in your intestines, it slows the absorption of sugar into your bloodstream. This allows your blood sugar levels, and consequently your insulin levels, to remain more constant after a meal that's high in carbs. More stable insulin levels mean that your body is less likely to store fat.
Insoluble fiber improves your digestion. Insoluble fiber, the type of fiber that is not dissolvable in water, works as a bulking agent and helps carry food through your digestive tract faster. It may also help you feel full longer.
If you plan to add a significant amount of fiber to your diet, do so slowly. Your body needs to adjust to the increase in fiber, or you may experience gas, bloating, and diarrhea.
Eating plenty of natural sources of fiber such as fruits, vegetables, and legumes can help you lose weight not only because of the fiber but also because they are whole, unprocessed foods, filled with nutrients.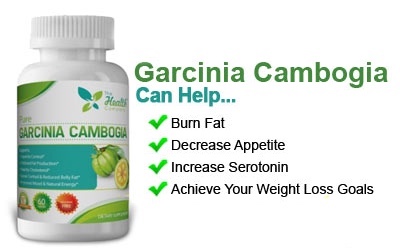 For more science-based tips for losing weight, take a look at "18 Proven Weight Loss Tips."
Works Cited
You May Also Like These Articles/Recipes:
Glucomannan: A Different Source of Fiber
Can You Lose Weight by Eating Spicy Food?
Are Green Smoothies Dangerous?