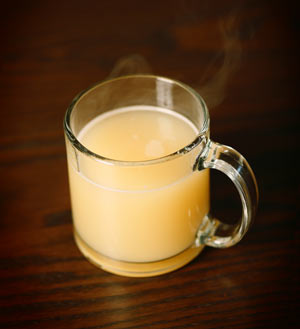 Bone broth is a lovely, nourishing substance. It is made by slowly simmering animal or fish bones, connective tissue, and organs with spices, vegetables, and vinegar or some other acidic liquid. It's filled with nutrition and potential health-boosting properties.
Here, we've compiled some of the ways that routinely drinking bone broth may benefit your health.
Bone Broth for a Cold
There are an almost unlimited number of tips, supplements, medications, and tricks out there for dealing with a cold. But did you know that, while some of these options may decrease your cold and flu symptoms, there is evidence that chicken soup can actually shorten the duration of these illnesses?
Although science isn't sure how chicken soup manages its magic in shortening colds, one possible explanation is that it somehow prevents neutrophils, a type of white blood cell associated with infections, from migrating around the body (Rennard BO, 2000). This means less inflammation in body tissues and possibly a shorter symptomatic period.
Bone Broth for Gut Health
When bones and animal parts such as feet and knuckles are slow-cooked, they release gelatin into the resultant bone broth. Some health professionals believe that this gelatin can help seal openings in the lining of the digestive tract which can otherwise leak food compounds into your bloodstream before they are ready to be there. This type of leakage can result in a variety of ailments and allergies (this is sometimes known as leaky gut syndrome).
Bone Broth for Joint and Bone Health
Many of the nutrients in bone broth can be used by the human body to repair and support joints and bones. Among these are various collagen components and amino acids (proteins).
Glucosamine and chondroitin sulfate are two of the substances that are plentiful in bone broth. These can be taken as a supplement, but bone broth also contains a plethora of other compounds required for healthy joints. Drinking bone broth daily can give you more bang for your joint health buck.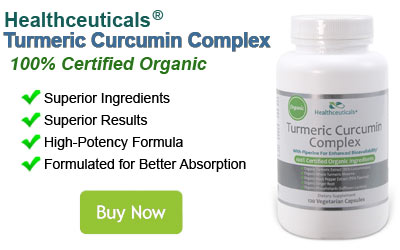 Bone Broth for Healthy Hair, Skin, and Nails
Collagen is a major component of skin, hair, and nails. As we age, our natural collagen production decreases. This may result in wrinkles, brittle nails, and unhealthy hair. Consuming collagen-rich bone broth regularly may help improve the health of your hair, skin, and nails.
Bone Broth Is a Good Mineral Source
Bone broth contains many minerals including magnesium, calcium, and phosphorus. These are released from the bones into the liquid during slow cooking. Many people are deficient in these important nutrients, which are all essential for maintaining strong bones. Minerals are also essential for the healthy function of cells, the manufacture and release of hormones that are necessary for good health, and to help regulate fluid balance in the body.
Bone Broth for Better Sleep
The amino acid glycine, which is plentiful in bone broth, helps people sleep better, especially reducing nighttime wakings. This leads to less daytime drowsiness (Wataru Yamadura, 2007) and improved memory function.
Some people like to drink warm bone broth at bedtime to help them sleep well throughout the entire night and awake refreshed.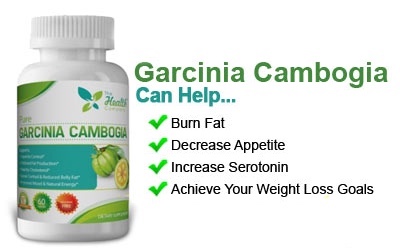 Bone Broth for Detoxing
Besides improving sleep quality, glycine is important for supporting the liver while it does its job of removing from the body all the many toxins we are exposed to every day. Glycine can also help repair the liver itself if it is damaged (Yin M, 1998).
Bone Broth for Weight Loss
Bone broth may be a secret weapon in the weight loss arsenal. When you make it at home, it has a rich, satisfying taste. Drinking a cup of broth once or twice a day only gives you up to 120 calories or so, but it could save you many calories by decreasing your appetite and filling you up between meals.
Bone broth's gut-healing properties can also aid weight loss efforts because a healthy gut has been shown to help people take off the pounds. You can learn more in our article, "Maintain a Healthy Gut for Healthy Weight Loss."
Bone Broth is Cheap and Easy to Prepare
Bone broth is best and most nutritious when you make it at home yourself. Boxed and canned versions at the store may be made with unhealthy MSG (a meat-flavored agent) or simply from bouillon rather than slow-simmered from bones.
You can make bone broth easily with some bones, knuckles, feet, marrow bones, or other bone and cartilage materials from grass-fed, organic meat.
If you have a butcher in your area, you can request these bones. You can also buy a whole organic chicken, use the meat in other dishes, and reserve the carcass for making your broth. Broth can be stored in the refrigerator for a few days or frozen to use later.
Check out this recipe for Easy Bone Broth.
Works Cited
Rennard BO, E. R. (2000, Oct.). Chicken soup inhibits neutrophil chemotaxis in vitro. Retrieved from pubmed.gov.
Wataru Yamadura, K. I. (2007, March 27). Glycine ingestion improves subjective sleep quality in human volunteers, correlating with polysomnographic changes. Retrieved from onlinelibrary.wiley.com: DOI: 10.1111/j.1479-8425.2007.00262.x.
Yin M, I. K. (1998, Aug.). Glycine accelerates recovery from alcohol-induced liver injury. Retrieved from pubmed.gov.
You May Also Like These Articles/Recipes:
14 Surprising Health Benefits of Sleep
Jalapeño-Cilantro-Lime Dipping Sauce
Cauliflower and Pears: High Fiber, Low Carb Dietary Powerhouses