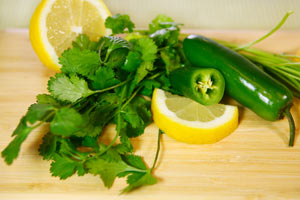 It's June; the perfect time of year for salsa, dips, and cold bean salads. Jalapeños and cilantro are staple summertime foods, adding a bounty of flavor and nutrients to your cookout fun.
Jalapeños
Jalapeños are small hot peppers that start out green and turn red as they age. Many of us think of jalapeños as a way to add some spice to a huge variety of dishes, but did you know that they have significant health benefits, too?
Vitamin C is high in jalapeños. It's a powerful antioxidant, neutralizing free radicals in the body which could otherwise result in inflammation, aging, and illness. Vitamin C is also helpful in aiding the immune system's function.
Jalapeños are a good source of vitamin A, which is important for maintaining eye and bone health as well as boosting the immune system.
Capsaicin, the substance in hot peppers that creates their heat, also has health benefits. Capsaicin can help fight pain because the body responds to the heat by producing endorphins, which decrease the brain's perception of pain. Beyond that, eating foods containing capsaicin can help you lose weight. The substance increases the body's core temperature while it is present, revving up the metabolism a little bit. Additionally, spicy foods can act as appetite suppressants.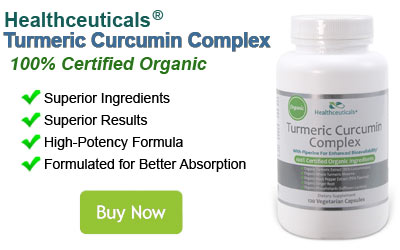 Many people think of jalapeños when they are making tomato-based salsas, but there are a host of other ways to include them in your everyday dishes. Here are a few more unique ways to enjoy the benefits of this versatile vegetable.
Dice them and add them to nachos.
Mince them and add them to burgers.
Stuff them with various ingredients and roast them.
Add them to cornbread muffins.
Stuff them with cream cheese and spices, wrap them with bacon, and broil them.
Add them to potato salad (some bacon crumbles are a great complement to this).
Mince them and add them to scrambled eggs with other vegetables and herbs.
Cilantro
Cilantro is the name given to the leaves of a tangy herb, while its seeds are sometimes called cardamom. It can be added to many dishes to provide extra flavor. When herbs and spices are added to food in this way, less salt can be used in cooking. Diets that are too high in salt can increase many health risks including high blood pressure.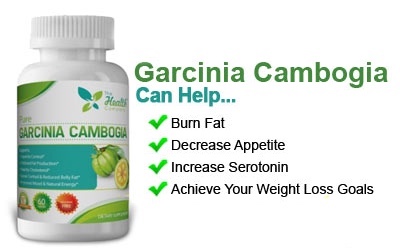 Cilantro contains some nutrients that are important to a healthy body, including:
Vitamin K, which is necessary to maintain proper blood clotting and healthy bones.
Vitamin A, an important substance for your eyes and immune system, is present in cilantro.
Antioxidants, which fight free radicals in the body, are present in cilantro in a variety of substances. Free radicals are formed when cells die from age or illness, and if they aren't neutralized, they can result in premature aging, inflammation, and disease. Antioxidants bind and neutralize these free radicals.
Cilantro is a versatile herb that is commonly used in Mexican dishes but is also complementary to meals containing fish and beans. It can enhance the flavor of soups when it's added at the end of their cooking time. Homemade salsa is the perfect place to add some chopped cilantro. The herb pairs beautifully with lime juice, which can be added to rice dishes or used as salad dressing.
You can find an easy recipe for green dipping sauce here: "Jalapeño-Cilantro-Lime Dipping Sauce." This sauce can be used as a salad dressing, a dip for appetizers and vegetables, and a topping for fish or chicken.
You May Also Like These Articles/Recipes:
Cauliflower and Pears: High Fiber, Low Carb Dietary Powerhouses
How to Maximize the Health Benefits of Garlic
Grapes and Eggplants: Fruits That Fight the Winter Health Slump
Fast Morning Fixes for the New Year and Beyond
How to Eat an Artichoke: VIDEO
Kale and Blueberry: September Superfoods