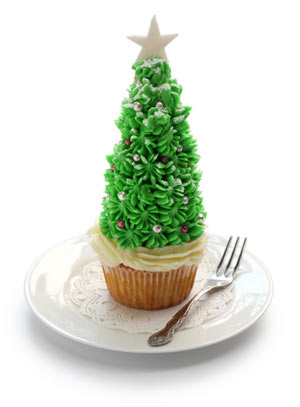 Ready or not, the holiday season is upon us. That means friends, family, fun, and FOOD. It's easy to overindulge this time of year, but it can leave you feeling sluggish and unhealthy. Luckily, it doesn't have to be that way. There are options for making the old stand-by foods of the season healthier while maintaining their great taste. So, at least when you're in charge of making the appetizers, here are some ways for you to make healthy but tasty swaps.
Disguise the Dips
Dips are some of the most beloved appetizers around. Go to any holiday party, and you're sure to find at least one dip. It can be hard to resist indulging. It's also difficult to keep track of how many calories, fat, and sugar you've taken in when you just have a little bit here and there throughout the party.
A great way to decrease the negative dietary impact of holiday dips is to make them yourself from scratch. When you control the ingredients, you can make sure they're healthier. You can use low-fat sour cream, salsa, or hummus instead of higher fat and calorie items.
This great recipe, Spicy Curry Ranch Dip, allows you to control the fat level in the dairy products that you include. The spices in the recipe make up for any loss of calories or fat, leaving guests satisfied.
Fix the Fried Foods
Many traditional holiday appetizers are fried foods that have lots of fat and calories. You can make baked versions of many of these treats that will be healthier. When you use great spice blends, you'll be adding tremendous health benefits and such impressive flavor that no one will miss the fried version.
One example of providing a baked appetizer instead of a fried one is this great recipe: Turmeric-Infused Chicken Wings. Chicken wings that have been marinated in a delicious mixture of spices are baked, resulting in a robust flavor with the added health benefits of turmeric.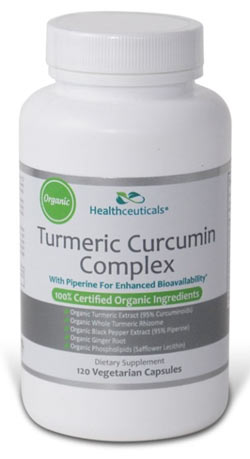 Control the Crunchies
Nearly every party has its bowls of chips scattered around, and it's easy to misjudge how many handfuls you're munching on throughout the event. When you have your own party, switch out the chips for some healthier (but still crunchy and delicious) snacks. Nuts are a great substitution for chips because they contain healthy fats; just choose roasted or lightly salted varieties to keep a lid on the sodium levels.
Turmeric Roasted Garbanzo Beans are easy to make, savory, and delicious while still providing a satisfying crunch. Savory, Guilt-Free Popcorn with Turmeric is a great basic popcorn recipe with an amazing blast of flavor. Everyone loves popcorn, and it's healthier and more affordable than potato chips. You can experiment with your own spice additions, too, to create an unending array of crunchy treat options.
What If You Overindulge?
Sometimes, even with the best of intentions, we manage to overdo it on the treats at holiday parties. If it happens to you, don't panic. You can get right back on track the next day. And, if you'd like to have an extra grenade in your healthy lifestyle arsenal, consider the Turmeric Curcumin Complex Supplement. This nutritional supplement contains loads of antioxidant and anti-inflammatory power that you can take daily to help combat those inevitable slip-ups.
You May Also Like These Articles/Recipes:
How to Eat an Artichoke: VIDEO
Asparagus and Avocados: A-List Appetite Pleasers
Lemons and Artichokes: Underused Superfoods
How to Stay Motivated to Reach Fitness Goals at the End of the Year
Maintain a Healthy Gut for Healthy Weight Loss
Oil Pulling: Modern Fad or Ancient Forgotten Knowledge?