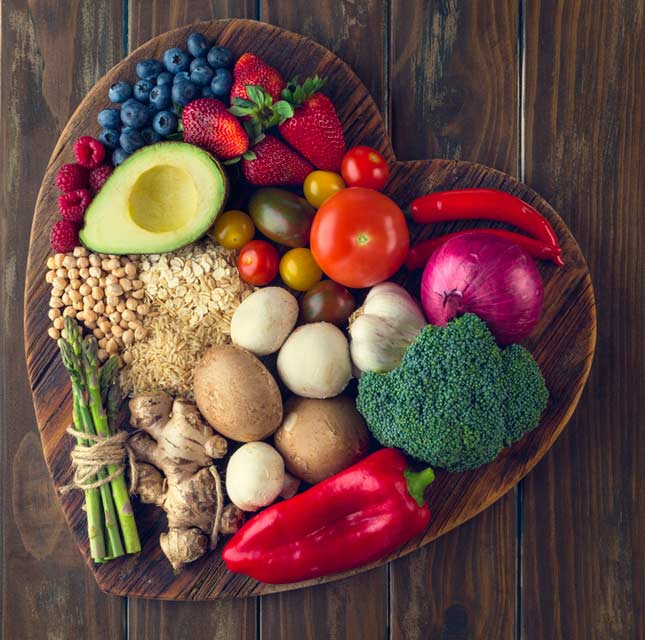 Are you looking for some healthy ingredients to add into your routine diet to spice things up and increase the beneficial nutrients you consume? Check out these ten ideas.
Acai Berries
Açaí (ah-sah-EE) berries are about the size of blueberries. They are absolutely packed with healthy antioxidants that fight free radicals and disease in the body. Açaí comes from the rainforests of the Amazon, and contains numerous phytochemicals that are beneficial to the humans who consume them.
Açaí berries have cancer-fighting properties in lab and animal studies. They are full of fiber that may help detoxify the body, and may even help you feel full longer and lose weight more easily.
You can increase the açaí in your diet by juicing them together with other fruits to combat their natural tartness. You can also use açaí powder in smoothies or puree the berries and add them to yogurt.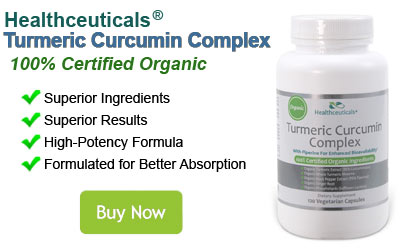 Turmeric
Turmeric is a spice that is used extensively in Southeast Asian countries including India. It has a lovely, mild taste and is easy to add to recipes or sprinkle on meals. Turmeric contains over 300 naturally occurring compounds, many of which have been studied in recent years for their potential health benefits. The antioxidant, anti-inflammatory, antimicrobial, and immune-boosting properties of this powerful spice should be kept in mind when you're planning your meals.
Turmeric may be able to help fight cancer, lower the risk of diabetes, and improve heart health in those who consume it regularly. You can learn more by exploring Turmeric.com.
Turmeric is easy to add to your daily diet. Start in the morning, with some Turmeric Hard-Boiled Eggs, add some into your afternoon smoothie, and finish with some tangy chicken nuggets.
Basil
Basil is an herb from the mint family, and it can be added to many dishes to enhance their flavor. Not only that, it has known health benefits, and holy basil has been used for centuries as a medicinal herb. Basil comes in various types, and studies show that they can have immune-boosting and cancer-fighting properties.
You can add fresh basil to your food in the last few minutes of its cooking time or eat it raw with your salad or as garnish. It's traditional in many Italian dishes, but it can add a delicious twist to many meals.
Learn more here: Basil.info.
Stevia
Stevia is an herb that is naturally sweet and can be used to decrease or eliminate sugar in your diet. Stevia is actually sweeter than sugar, but it doesn't cause insulin spikes in the human body so it's healthier.
You can cook with stevia (it's stable up to 392°F) but you'll need to know a few things first. It's sweeter than sugar, so you won't make a 1:1 swap, either in recipes or when you use it to sweeten your tea or coffee. Use a chart to determine how much stevia to use when a recipe calls for sugar.
Ginger
Not only is this spice delicious and versatile, but it is also healthy. Originally from China, ginger has long been used in traditional medicine. Its gingerol compound is highly anti-inflammatory, and its antioxidant effects have been studied extensively.
Ginger may help with nausea, muscle soreness, arthritis pain, and help lower the risk of heart disease and cancer (Joe Leech, 2017).
You can add ginger to everything from smoothies to soup, enhancing their flavor and adding their health punch to your life.
Garlic
Many people love garlic, and that's a good thing: it is absolutely packed with nutrients that can have a positive effect on your health. It has cancer-fighting properties, antimicrobial benefits, and may help with inflammatory conditions like arthritis and wound healing. Garlic contains potassium, iron, manganese, and vitamin C, among other vitamins and minerals.
To get the greatest benefit from using garlic in your food, choose fresh and allow it to rest for 10-15 minutes after chopping, mincing, or crushing it before you cook it.
Garlic is great in hummus, stir-fry, or added to a mug of hot bone broth. If you generally think of garlic as tasting too strong for you, start by adding a tiny bit to your food and work your way up as your taste buds become accustomed to it.
Marjoram
Marjoram is an herb that may improve your digestion if you drink it in tea, and it is used in traditional medicine to treat nausea and diarrhea. It has strong antimicrobial properties, so marjoram may help reduce your risk of contracting many illnesses including colds.
Marjoram is delicious when added to soup, roasted meat, and stir-fries. As with all herbs, it's the most flavorful and healthful if you eat it fresh.
Red Peppers
Spicy red peppers containing capsaicin may help control pain. Red peppers of all types are high in vitamin C, which can boost your immune system, and they contain high levels of B vitamins, which can help reduce the risk of heart disease.
Red peppers are easy to add to salad, soup, and stir-fry. They not only impart positive health benefits to your food but also vibrant color, which adds overall joy to the process of cooking and eating.
Oats
Oats contain several antioxidant compounds that are known to fight cancer. They also contain anti-inflammatory compounds, as evidenced by its ability to soothe many skin problems when used topically. When consumed, oats may help decrease heart disease risks, help lower cholesterol, and improve digestion.
Oatmeal with fruit and nuts on top makes a filling, fun, and healthy breakfast. You can also add oat bran to your baked goods and sprinkle it on top of cereal. Oat bran is particularly high in beta-glucan, a type of fiber that is especially powerful for improving cholesterol.
Walnuts
Many nuts contain high levels of antioxidants and other beneficial substances. Walnuts have up to twice the amount of antioxidants as other nuts. Antioxidants fight free radicals in the body which, if left unchecked, can go on to cause inflammation, disease, and damage to healthy cells.
Walnuts are also high in many minerals (such as calcium and iron) and vitamins (such as vitamin A and vitamin C). Numerous other phytonutrients are present in walnuts, which may help improve health when eaten routinely.
Walnuts can be added to your daily diet by eating a handful raw once a day, tossing them on top of your lunch salad, or blending them up into a smoothie.
Works Cited
Joe Leech, M. (2017, June 4). 11 Proven Health Benefits of Ginger. Retrieved from healthline.com.