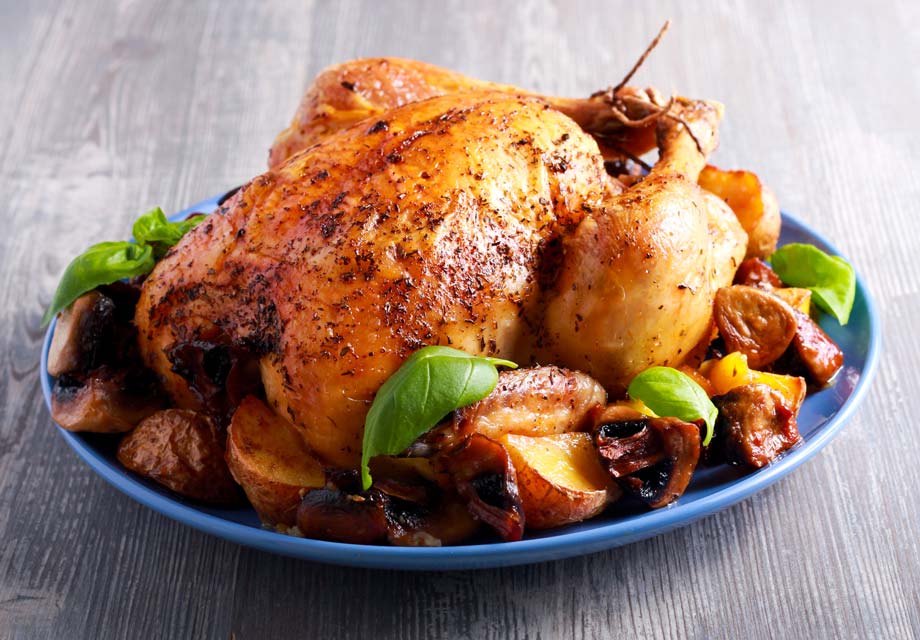 Roast chicken is an easy way to serve a gourmet-style meal that's affordable. It's a comforting, cool weather meal and usually provides leftovers for soup or other chicken meals.
Serves: 8
Prep Time: 20 minutes
Cook Time: 1 hour 30 minutes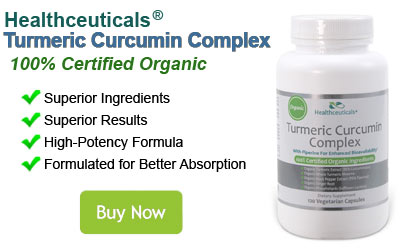 Ingredients:
1 whole chicken, washed and dried

1 teaspoon salt

1 teaspoon cumin

1 teaspoon turmeric

1 teaspoon garlic powder

1/4 teaspoon ginger

1/4 teaspoon cinnamon

1/2 teaspoon paprika

1/2 teaspoon black pepper

Pinch red pepper

1 tablespoon avocado oil

6 garlic cloves, peeled

1/2 cup fresh rosemary, coarsely chopped

1/2 cup fresh parsley, coarsely chopped

1/2 cup low-sodium chicken broth
Directions:
In a small bowl, mix salt, cumin, turmeric, garlic powder, ginger, cinnamon, paprika, black pepper, red pepper, and avocado oil well.
Place garlic cloves, rosemary, and parsley under skin and in chicken cavity.
Place chicken, breast down, on rack inside roasting pan over 1/2 cup chicken broth.
Rub spice mixture all over outside of chicken. Some spice will fall into broth, which is OK.
Bake for about 1.5 hours, basting every half hour, until chicken is at least 165°F at its thickest point as measured with a meat thermometer.
If desired, place under broiler for a few minutes to brown and crisp up the outside.
Allow to sit for 5 minutes after removing from oven before slicing and serving.