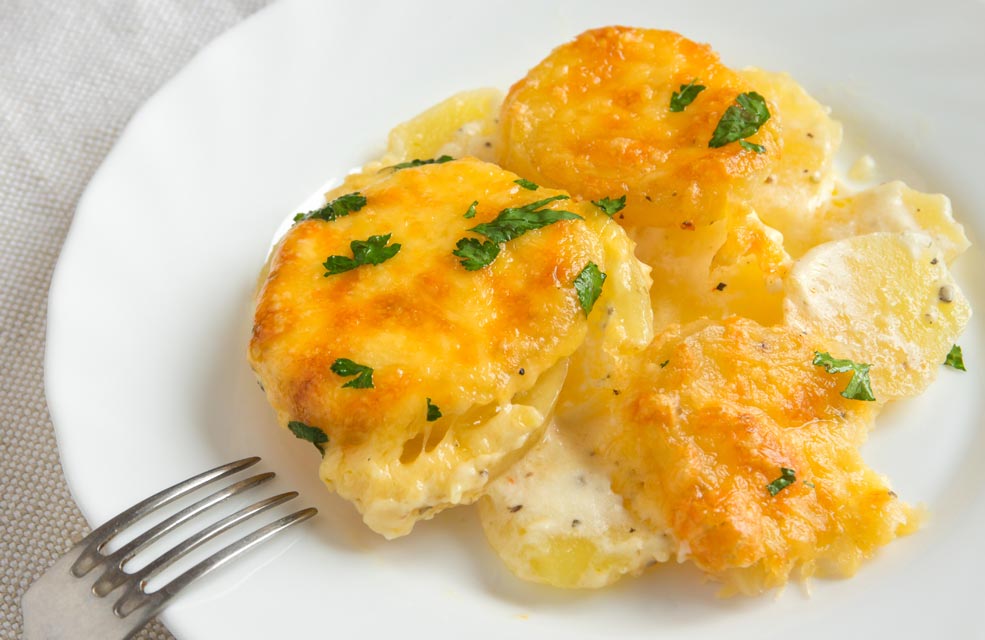 Potatoes au gratin is a favorite side dish of many people. Usually, it contains lots of butter, flour, milk, and cheese. Try this skinnier version to decrease some of the fat and calories, and enjoy this dish as an autumn comfort food or any time.
Serves: 6
Prep Time: 30 minutes
Cook Time: 1 hour 30 minutes
Ingredients: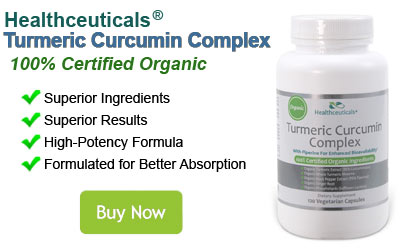 2 large baking potatoes, washed, peeled, and sliced into 1/4 inch rounds

1 sweet onion, peeled and sliced

1 cup water

1/2 cup low-fat, plain Greek yogurt

1.5 tablespoons salt-free butter from grass-fed cows

1.5 tablespoons almond flour

1 clove garlic, peeled, minced, and rested

Salt and pepper, to taste

1 cup shredded, low-fat cheddar cheese
Directions:
Preheat oven to 375°F.
Add potatoes to a pot of water and bring to a boil.
Cook until potatoes are still firm but can be pierced with a fork. Drain and set aside.
Whisk together yogurt and water in a small bowl.
Melt butter in small saucepan over medium heat.
Whisk flour into butter until smooth.
Add garlic and cook for 1-2 minutes.
Slowly add yogurt/water mixture, stirring well.
Cook until sauce is smooth and has thickened a little.
Remove from heat and add salt and pepper to taste.
Spray square baking pan with cooking spray.
Add 1/2 potatoes, then 1/2 sauce, then 1/2 cheese to baking pan. Repeat layers.
Cover dish with foil and bake for 30 minutes.
Uncover dish and finish baking until top is brown and mixture is bubbly, about 20 minutes.