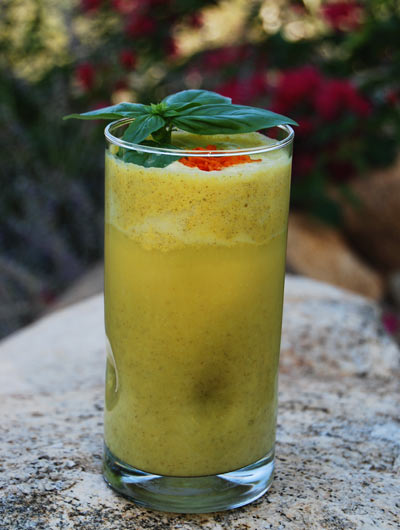 This savory smoothie combines the health benefits of the fermented milk product kefir, the amazing spice turmeric, and ginger. The result is a quick, health-packed, and delicious treat.
Serves: 1
Total Time: 5 minutes
Ingredients:
1 cup kefir

1 teaspoon grated, fresh turmeric or 1/2 teaspoon dried

1/4-inch slice fresh ginger

1-inch slice lemongrass (optional)

1 teaspoon chia seeds (optional)

Fresh ground black pepper to taste
Directions:
Blend together, and enjoy a savory drink.
You can learn more about the health benefits of kefir in the article: "Maintain a Healthy Gut for Healthy Weight Loss."
Find out more about the amazing spice turmeric and what it can do for your health at turmeric.com.