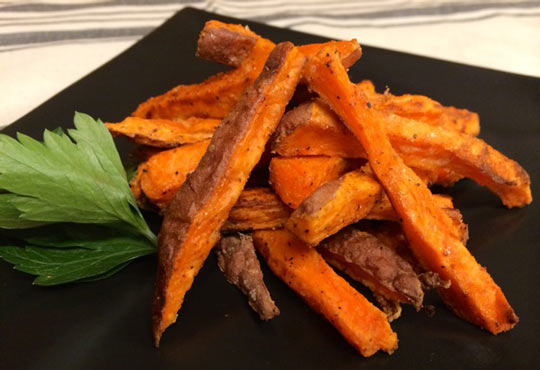 French fries without the guilt! These zesty fries are healthy, delicious, and crispy. Enjoy alone for a tasty snack or with any sandwich or entrée.
Serves: 2-4
Prep Time: 35 minutes
Cook Time: 25 minutes
Ingredients:
2 large sweet potatoes

2 tablespoons organic cornstarch

2 tablespoons olive oil (may also use coconut oil or cooking oil of your choice)

1/2 teaspoon chili powder

1/2 teaspoon garlic powder

1/2 teaspoon ground cumin

1/2 teaspoon sea salt

1/4 teaspoon black pepper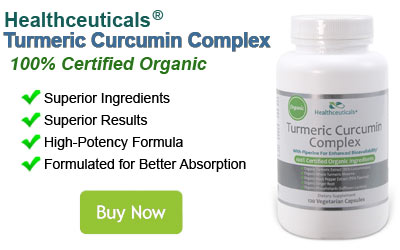 Directions:
Chop potatoes into thin fries, about 1/4" wide. Put the fries in a large bowl then fill with water until all are submerged. Cover and set aside for 30 minutes.
Preheat oven to 425 degrees.
Drain the fries, and pat dry thoroughly. Transfer to a clean, dry bowl. Toss fries with cornstarch until they are evenly dusted, then toss with oil.
Combine seasonings, then sprinkle on fries. Give a final toss until seasoning is evenly distributed.
Spread the fries on a baking sheet into a single layer. Do not overcrowd. Bake for 15 minutes, then flip fries. Bake for an additional 5-10 minutes or until crisp and golden. The edges may start to bubble a little—this means they are getting crispy.
Serve immediately with your favorite dipping sauce such as Jalapeño-Cilantro-Lime.