Teaching your child to cook and be safe in the kitchen can be fun, and it's an important life skill to have. People who cook for themselves tend to eat healthier food. Additionally, kids who are involved in the process of preparing food are more likely to eat it when the time comes so it can be a great way to introduce greater variety into the diet of a pickier child.
Kids love to help, so if you frame the experience as an adventure they can engage in along with you to accomplish a task that's necessary for the day, they will usually be more than willing to jump in. For an older child, it can be helpful to let them choose the menu so they can take ownership of the entirety of the finished product.
We've compiled some other tips for getting your child interested in and keeping him or her safe in the kitchen.
Start with the Grocery Shopping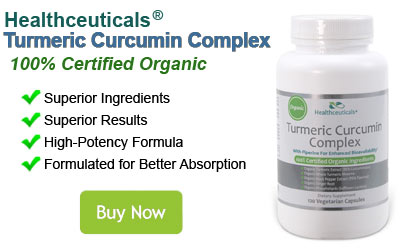 When you're working on getting your child to enjoy and participate in the process of cooking, start where you would start a meal yourself: at the grocery store. Make a list and take the child with you. Have him or her help you find and choose the ingredients on your list.
Grocery shopping is also a great time to start to teach your child about money, how to calculate which foods are more affordable, weighing produce, and looking at labels to choose the healthiest ingredients.
Give Your Child Age-Appropriate Tasks
There are many tasks that kids can do in the kitchen, but it's important to assign your child the ones they can best perform. That way, they can experience success and improve their confidence.
For example, young children can watch you measure ingredients into a bowl, and then they can have the task of mixing. You might need to finish a bit at the end. They can also gather ingredients from the refrigerator or low cupboards.
Kids who are 4 or 5 can start measuring the ingredients themselves and then mixing them. They can also start learning more advanced mixing techniques like whipping, folding, and beating. As your child gets older, you can introduce them to using a hand mixer or a stand mixer.
Supervision Is Key
Whenever your child is working on a task in the kitchen, make sure you're there to supervise. For a very young child, that might mean placing your hand over his to help him mix.
As your child gets older, less direct supervision will be necessary, but you should always be in the room and available for questions or course corrections as needed.
What About Cutting Things?
Knife handling is one of the things parents often worry about when it comes to kids in the kitchen. As with other kitchen skills, this is a matter of assigning age-appropriate tasks.
Initially, a young child can use a plastic knife to cut soft foods like strawberries, bananas, and bread. Whenever you have an opportunity to cut something soft, ask your child to perform the task. Use this time to teach your child how to handle the knife as though it was sharp. Always insist on proper knife-handling skills, even when a mistake won't result in a cut. That way, as the child gets older, he will automatically use the proper technique to cut and chop with a sharp knife.
Establish and Stick to Kitchen Rules
From the time your child is small, it's important to establish good safety rules for the kitchen and enforce them. That means that you should follow them too, so your child always sees a good safety example. Some good rules to consider implementing in your kitchen include:
Always wash your hands with soap and warm water for at least 60 seconds before handling food.
Never eat fruit or vegetables without first thoroughly washing them in clean water.
Be careful when you remove food from the oven because the container may be hot or it could splash very hot contents on you. Always stir and test the food before taking a bite because it might contain hot spots that can burn you.
All food that is removed from the refrigerator and isn't added to a cooked dish right away should be returned to the fridge in a timely manner, so it remains safe to eat.
Don't use an object to get toast out of a toaster unless you unplug it first, and don't put anything into an outlet other than a plug.
If something catches fire, smother it with a pan lid and turn off the burner if one is on. If a child is alone and sees flames, he should tell an adult right away or call 911.
Other Kitchen Tasks Your Child Should Learn
Besides preparing and cooking healthy food, there are other tasks that your child will need to learn and become proficient with surrounding mealtimes. These include:
Cleaning up after yourself as you cook. A young child can learn to wipe down countertops and sweep the floor. As he gets older, he can learn to load and unload the dishwasher, wash dishes in warm, soapy water, and take out the garbage.
Setting the table. Children can begin to learn about setting the table when they are quite young. You can put all the dishes out on the table, and he can separate them into table settings of a plate, silverware, and a cup. As the child gets older, he can gather the necessary dishes and place them himself.
Serving the food. Young kids can start learning to pour drinks, and older kids can scoop food out of containers onto plates.
A Few More Tips to Keep in Mind
When you are teaching a child to cook, it's critical that you make sure it's a positive experience. That might mean you need to lower your standards a little bit, put up with some messes, spills, and lost ingredients, and use praise and positive reinforcement liberally.
Have patience. Make sure you have plenty of time, so you don't feel rushed.
Always remember to thank your child for the help. Make sure he or she knows that cooking is a task that's necessary for the health and well-being of your family. When kids feel like they're helping their family, they develop good self-esteem and pride in themselves. That can go a long way toward a child both learning to cook and having a great relationship with you.