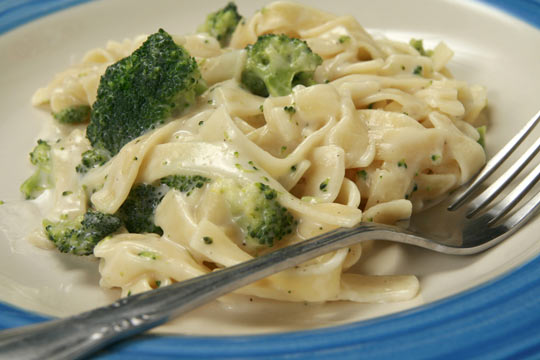 While Alfredo sauce can be delicious, it can also be packed with calories and high in fat. Our creamy version is healthy and nutritious, so you can indulge without the guilt.
Serves: 4
Total Time: 30 minutes
Ingredients:
1 head cauliflower, cleaned and chopped into large florets

1 1/4 cups almond milk, unsweetened plain

3 tablespoons extra-virgin olive oil, divided

1 large shallot, chopped

2 cloves garlic, minced and rested

Salt and pepper, to taste
Accompaniments: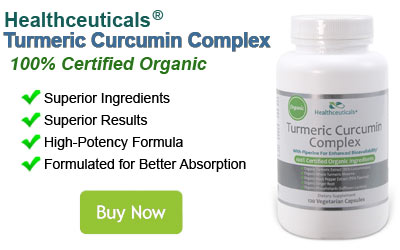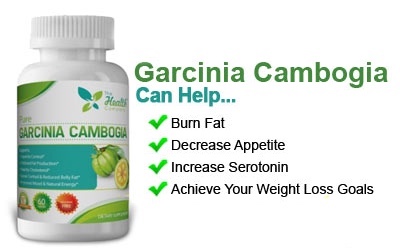 Pasta of your choice, cooked al dente
Steamed broccoli
Fresh basil
Directions:
In a medium-sized saucepan, bring about 4 quarts of water to a boil.
Add cauliflower and boil for 15 to 20 minutes or until fork-tender.
Meanwhile, heat one tablespoon olive oil in a medium-sized skillet over medium heat.
Sauté chopped shallot until translucent.
Add minced garlic, stirring frequently, and cook until fragrant (about 1-2 minutes).
Remove from heat, and transfer to blender.
When cauliflower is tender, drain the water out, and then add cauliflower to the blender.
Heat almond milk over medium-low heat in the used skillet for about 4-5 minutes, stirring constantly, and then add to blender along with remaining two tablespoons of olive oil.
Secure lid to blender tightly, and blend contents on high until smooth.
Season Alfredo sauce to taste with salt and pepper.
Serve atop a bed of noodles accompanied by steamed broccoli, and garnish with a couple of fresh basil leaves.
Notes:
Create your own personalized dish by adding sautéed vegetables or grilled shrimp skewers.
Top with freshly grated parmesan cheese, nutritional yeast, or red pepper flakes.
For a high-protein sauce, swap out 1 cup of cauliflower florets for 1 cup of cooked white beans (drain and rinse well if using canned).
Make a family friendly meal by adding the sauce to a baked casserole, like White Lasagna or Chicken Alfredo Bake.