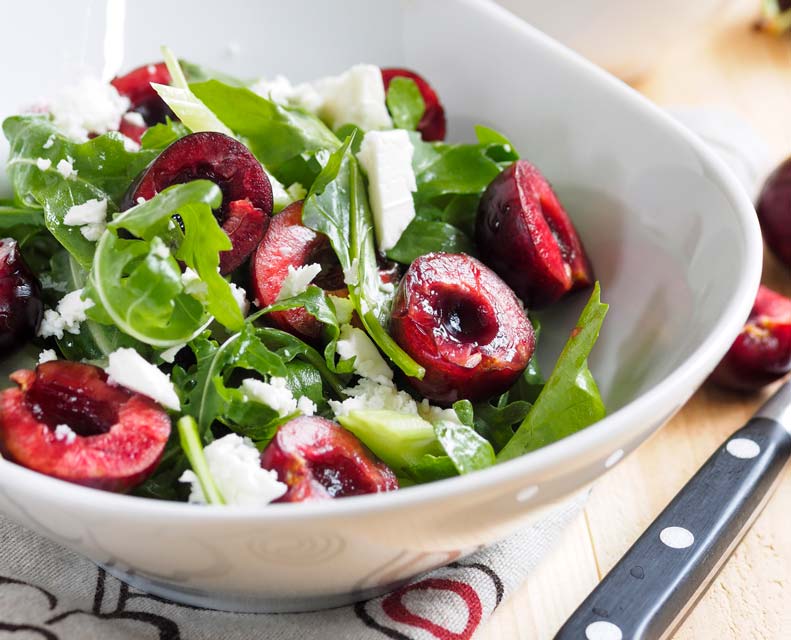 Cherries are not only delicious, but they're also packed with antioxidants and other healthy nutrients. Kale is a superfood, too, and you can combine the two along with a few other healthy ingredients to make a fast and easy summer salad.
Serves: 1
Total Time: 5 minutes
Ingredients:
2 cups kale, washed, dried, and cut or shredded into bite-size pieces

1/4 cup red onion, sliced thinly

1 cup fresh black cherries, washed, dried, pitted, and sliced in half

1/2 cup chopped walnuts

2 ounces crumbled goat cheese
Directions:
Add kale to serving plate or bowl and top with onion, cherries, walnuts, and cheese.
Serve with your favorite vinaigrette dressing or your own oil and vinegar mix.