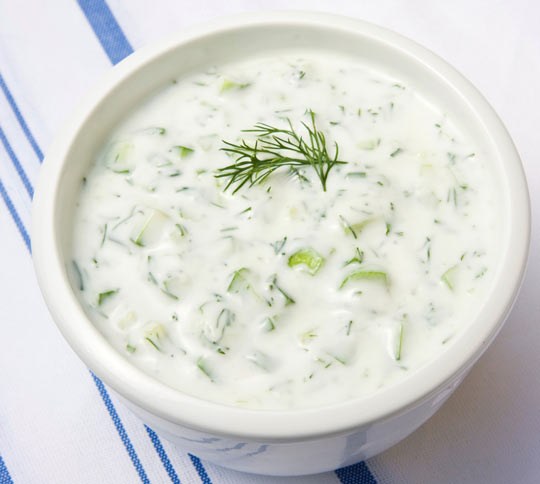 This tzatziki sauce is made with fresh, healthy ingredients. It's easy and fast to make, and it is wonderful as a vegetable dip or paired with grilled meat.
Serves: 2
Prep Time: 20 minutes
Cook Time: 8 Hours
Ingredients:
1 cup whole milk Greek yogurt, plain

1 cup cucumber, seeded and grated (drained)

2 cloves garlic, pressed through garlic press or finely minced, then rested

1 tablespoon lemon juice, freshly squeezed

1 teaspoon lemon zest, grated

2 tablespoons dill, chopped

Salt and pepper to taste
Directions:
Mix all ingredients in a bowl and refrigerate.
Allow sauce to rest for a few hours before serving for best taste.
Hint:
Combine all ingredients except the cucumber, and refrigerate overnight. Drain the grated cucumber in a separate bowl overnight.
Combine ingredients together the next morning.