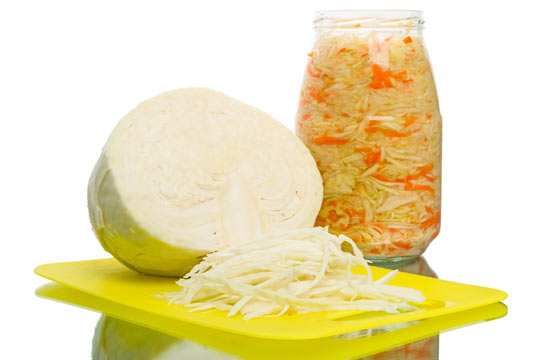 Sauerkraut is fermented cabbage, and it's loaded with healthy bacteria that can help your digestion and many other aspects of your health. It can be a bit expensive to buy, but it's cheap and easy to make yourself. Homemade sauerkraut also means you get to control the level of fermentation and, thus, the taste.
Serves: 4
Prep Time: 20 minutes
Cook Time: 7-14 days
Ingredients:
1 head of cabbage, cored and thinly sliced

2 carrots, shredded

Filtered water

Salt, finely ground*

2 jalapeño peppers, seeded and finely chopped (optional)**

2 tablespoons ground turmeric (optional)
Other items you will need:
Pint-size mason jars with lids

An unbleached coffee filter

Rubber band

Disposable gloves
Directions: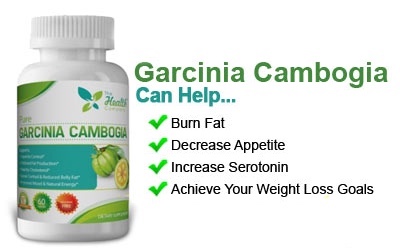 Combine cabbage and jalapeños in large bowl.
Sprinkle 1 tablespoon of salt over vegetables.
Smash and crush vegetables with hands (use gloves if you have added jalapeños).
Allow to sit for 10 minutes. The crushing and sitting will produce some liquid.
Stuff vegetables with liquid into pint jars, leaving at least an inch of headspace.
If the liquid isn't covering the vegetables, make a brine of 1 teaspoon salt dissolved in 1 cup of filtered water and add it until they are covered.
Use cabbage core or a glass jar wedged on top of cabbage to weigh it down and keep it under the liquid.
Cover with a coffee filter held on by a rubber band and keep in a dark place.
Check every day, remove any mold if you see any on top***, and add brine as necessary.
Sauerkraut is ready when it has reached your desired taste, usually around 7-14 days.
Cover with lid and refrigerate.
*Salt used for fermenting should not contain iodine or anti-caking agents. We like Real Salt
.
**Use gloves while handling jalapeño peppers; they can be irritating to the skin. Be careful not to touch your eyes or nose while you are working with them.
***If you see mold, remove it completely and check to ensure that it hasn't spread throughout the jar (it is unlikely to do so because the bacteria created by fermentation keep mold at bay. If it is seen, it is usually at the top if cabbage becomes exposed to air there). Many people choose to discard the sauerkraut if they see mold, but many others remove it and continue the fermentation process.