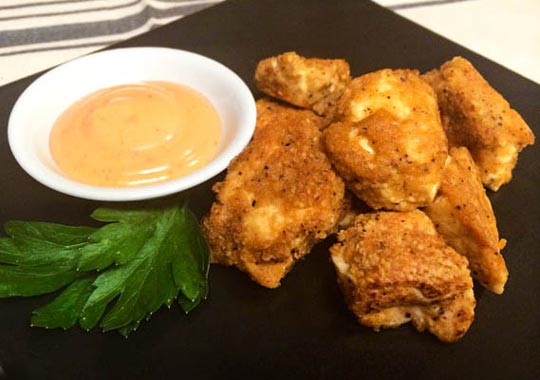 A great option for vegetarians, these little tofu nuggets are irresistible. The batter perfectly coats each piece, creating that crispy, golden brown coating you look for in the best chicken nuggets. But don't be fooled! There's no meat in these, just a lean, cholesterol-free source of protein—tofu.
Serves: 4
Total Time: 15 minutes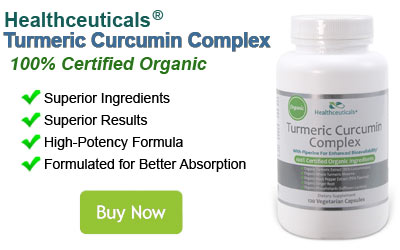 Ingredients:
1 block extra-firm tofu, drained and pressed

1/3 cup chickpea flour*

1/4 cup nutritional yeast

1 teaspoon salt

1/4 teaspoon chili powder

1/4 teaspoon paprika

1/4 teaspoon cayenne pepper

1/4 teaspoon garlic powder

1/2 teaspoon black pepper

1/2 cup water

1 tablespoon spicy brown mustard

Cooking oil, for frying (canola, grapeseed, or avocado oil work well)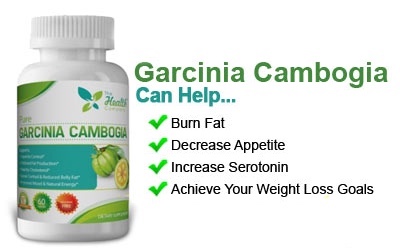 Directions:
Combine all of the dry ingredients in a small mixing bowl. While whisking, gradually add water, followed by mustard. Mix until smooth.
Roughly break tofu into bite-sized chunks.
Line a large dish with paper towels and position near your stove.
Heat a medium frying pan over medium-high heat with about one tablespoon of oil. Drop tofu pieces one at a time into the batter, turning to coat all sides, then add to the hot pan. Do not overcrowd or the pieces may stick to one another. When golden brown, turn over using tongs. Cook until all sides are golden and crisp. Remove from pan, and transfer to paper towel-lined plate. Repeat until all nuggets have been cooked.
Enjoy!
Notes:
*You can easily make your own chickpea flour at home. Using a magic bullet or spice grinder, grind dried chickpeas until a fine powder forms. Sift the powder to remove any large pieces left behind.
These nuggets are delicious prepared according to above. However, if you have time to prep ahead, they're great when left to marinate in the batter. Simply prepare the batter, drop in the tofu pieces, cover with plastic wrap, and store in the refrigerator for at least one hour or up to overnight. If the batter thickens too much in the fridge, add a little extra water before frying to loosen it up.