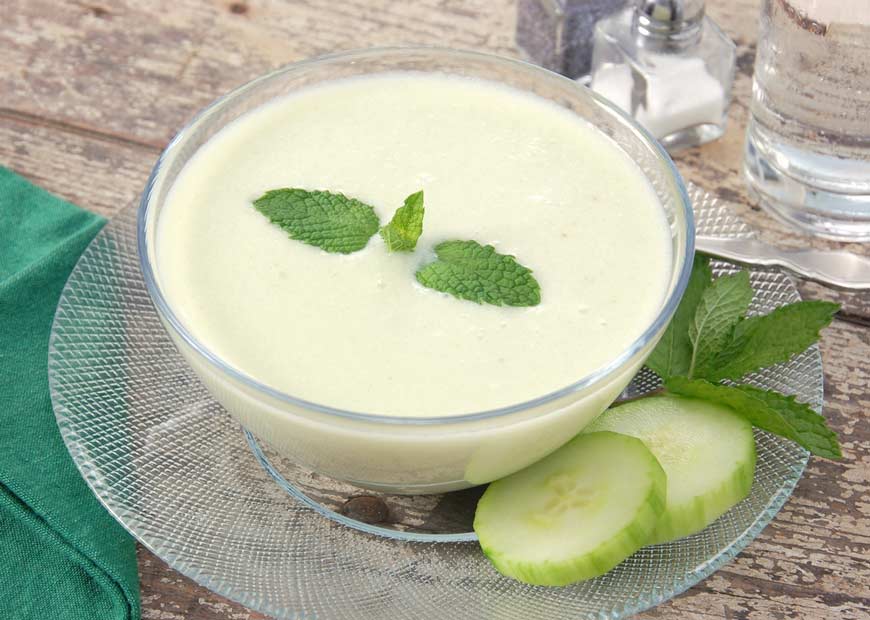 Soup is often considered to be a cool weather food, but this easy cucumber soup recipe is refreshing and great for summer. The cucumbers and yogurt are both hydrating foods that can help you fight dehydration too.
Serves: 2
Total Time: 5 minutes, 8 hours to chill
Ingredients:
1 pound cucumbers (about 4 medium), peeled, seeded, and sliced

1 and 1/2 cups plain Greek yogurt

1 tablespoon onion, minced

1 garlic clove, minced

1 and 1/2 tablespoons freshly squeezed lemon juice

1 tablespoon fresh dill, coarsely chopped

Salt and pepper, to taste
Directions:
Place cucumbers, yogurt, onion, garlic, and lemon juice in blender and blend until smooth.
Add dill, salt, and pepper, and mix together.
Chill for 8 hours before serving.