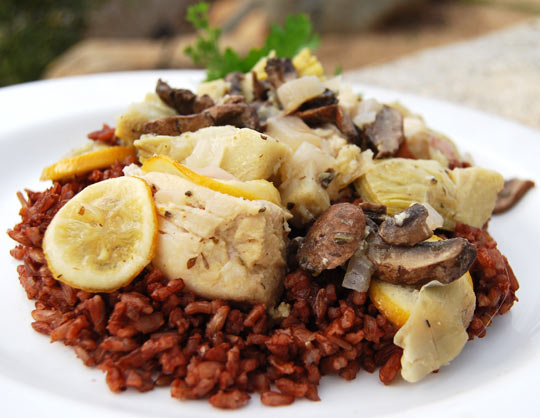 This delightful chicken dish harnesses the health benefits of artichokes and lemons to create a meal that's worthy of a gourmet restaurant.
Serves: 4
Prep Time: 15 minutes
Cook Time: 40 minutes
Ingredients:
2 chicken breasts or 10-12 pieces bone-in chicken thighs and legs

1/4 cup avocado oil (can substitute olive oil if desired)

1/4 cup champagne vinegar

1/4 cup dry white wine or chicken broth

1 tablespoon garlic, minced and rested

2 tablespoons Dijon mustard

1 teaspoon Italian seasoning mix or ¼ cup each fresh parsley, basil, and oregano, chopped

1/2 teaspoon crushed red pepper flakes, optional

2 cups white button mushrooms, sliced

1 (14 oz.) can or 1 cup artichoke hearts, drained and halved

1/2 medium yellow onion, roughly chopped

1 lemon, sliced

Fresh herbs (rosemary, thyme, or parsley), optional, for garnish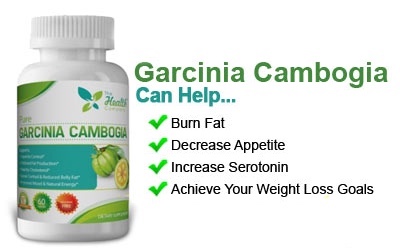 Directions:
Preheat oven to 400˚.
Whisk together oil, vinegar, wine or broth, garlic, mustard, Italian seasonings, and red pepper flakes. Set aside.
Place mushrooms bottom of 9 x 13 baking pan.
Place chicken on top of mushrooms.
Place artichoke hearts, onion, and lemon around and on top of chicken.
Pour liquid oil mixture evenly over chicken.
Bake, uncovered, for 30-40 minutes, until chicken is cooked and juices run clear.
Garnish and serve.
Notes:
You can marinate chicken in oil mixture for up to 24 hours prior to cooking if desired.
If you are using legs and thighs instead of breasts, cooking time will be closer to 1 hour.
Serving suggestion, pictured: Serve over red Bhutan rice.